Our Committee
Chair
Dan J. Lapworth, PhD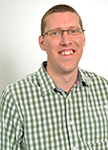 Dr. Lapworth is a Principal hydrogeochemist and has worked at the British Geological Survey (BGS) since 2001. Dan received his PhD in hydrogeology at University College London. His research focus is groundwater quality, groundwater protection and replenishment within the context of environmental change and anthropogenic pressures. His interest lies in applied groundwater science to inform groundwater development policy and improved protection of drinking water resources. Much of his research is undertaken in Africa and South Asia as well as Europe. Dan leads BGS research on emerging organic contaminants in groundwater as well as the application of fluorescence techniques to assess microbiological contamination in groundwater sources.
---
Co-Chairs
Thomas B. Boving, PhD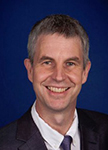 Dr. Boving is a Professor of Environmental Hydrogeology at the University of Rhode Island (URI) Kingston, USA.  He is appointed to the Department of Civil and Environmental Engineering and the Department of Geosciences. He received his PhD in Hydrology and Water Resources Management from the University of Arizona, Tucson USA.  His Diploma in Geology is from the University of Tübingen, Germany. His areas of research include innovative water treatment technologies, riverbank filtration, and stormwater control. Professor Boving has conducted research in Asia, Arabia, Africa, and Europe and currently works with universities and non-governmental organizations in Nepal, Indonesia and India on water treatment and urban flooding projects.
Pauline L. Smedley, PhD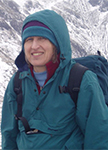 Dr. Pauline Smedley is a geochemist at the British Geological Survey specialising in hydrogeochemical processes in groundwater and aquifers. Particular areas of interest include source, mobilisation and transport of trace elements of health concern in groundwater (e.g. arsenic, fluoride, molybdenum, uranium, radon), characterisation of groundwater baseline chemistry, water-quality mapping, monitoring of inorganic and organic compounds and dissolved gases, and investigations of palaeowater. Applications include assessments of drinking-water quality and health, water resources and pollution, hydrogeochemistry of deep aquifers.
Seifu Kebede, PhD
Dr Seifu Kebede Gurmessa is associate professor of hydrology based in the University of KwaZulu Natal, South Africa. Formerly he was based at Addis Ababa University, Ethiopia. He specializes in tracer hydrology and geochemistry and has wider research interest in areas of groundwater hydrology and surface water groundwater interaction and their linkages to socio economic spheres [in urban and rural settings]. He is involved in groundwater related research projects in various countries and river basins in Africa.